---
«Services of Moscow»
Public services in Moscow for all the most popular platforms. Usability, analysis, monitoring the development of support after the release and implementation of new features after the release. My role was Principal Senior Designer and Art-Director in 2014-2015.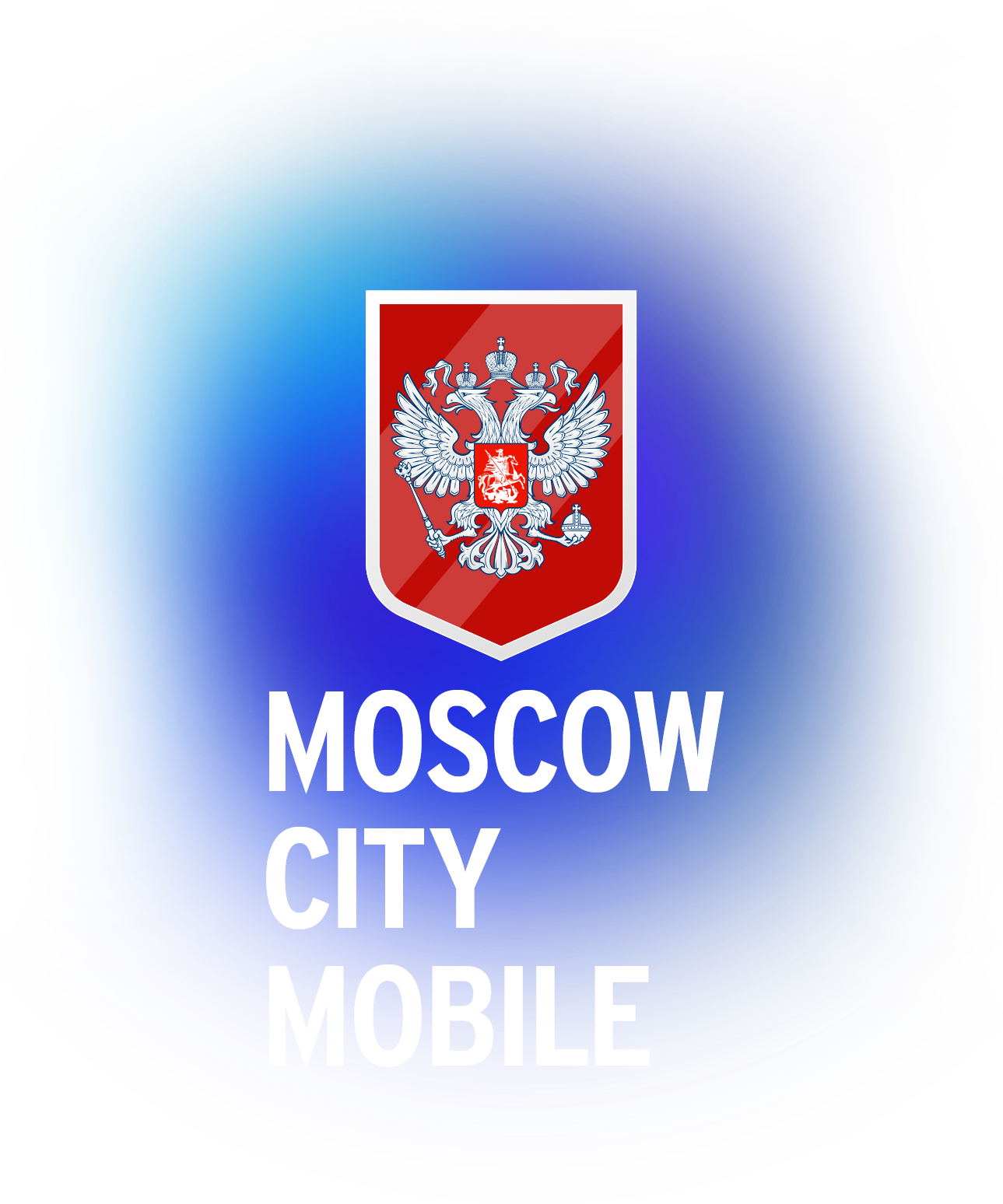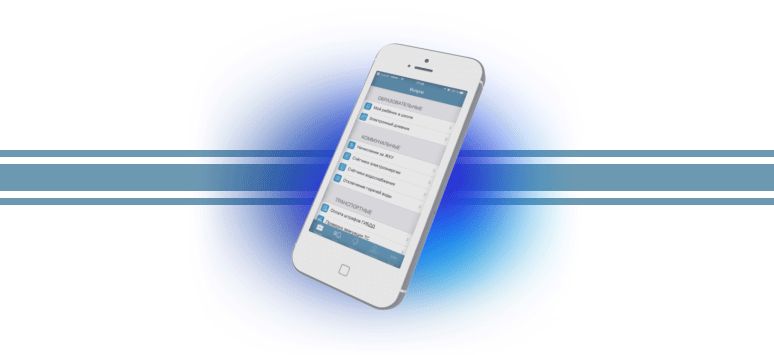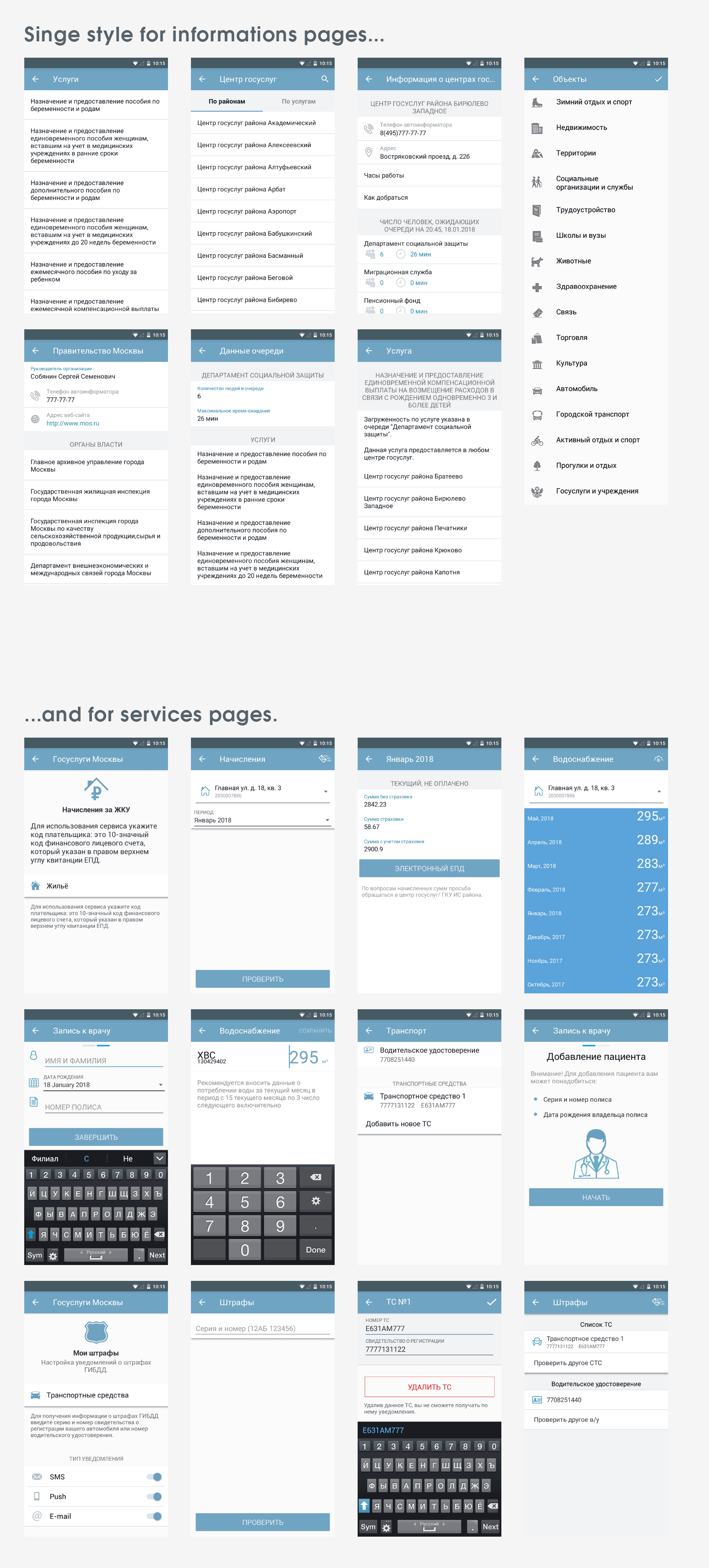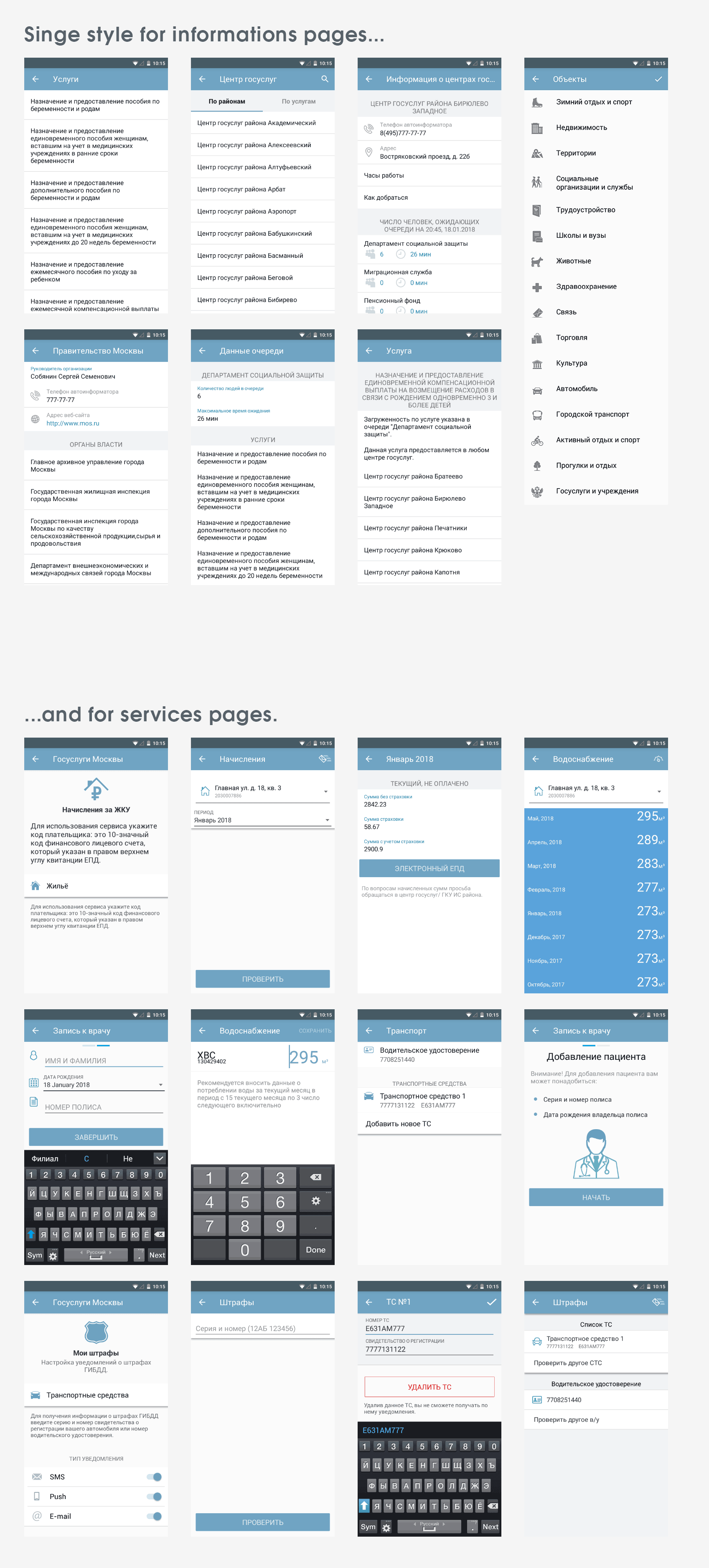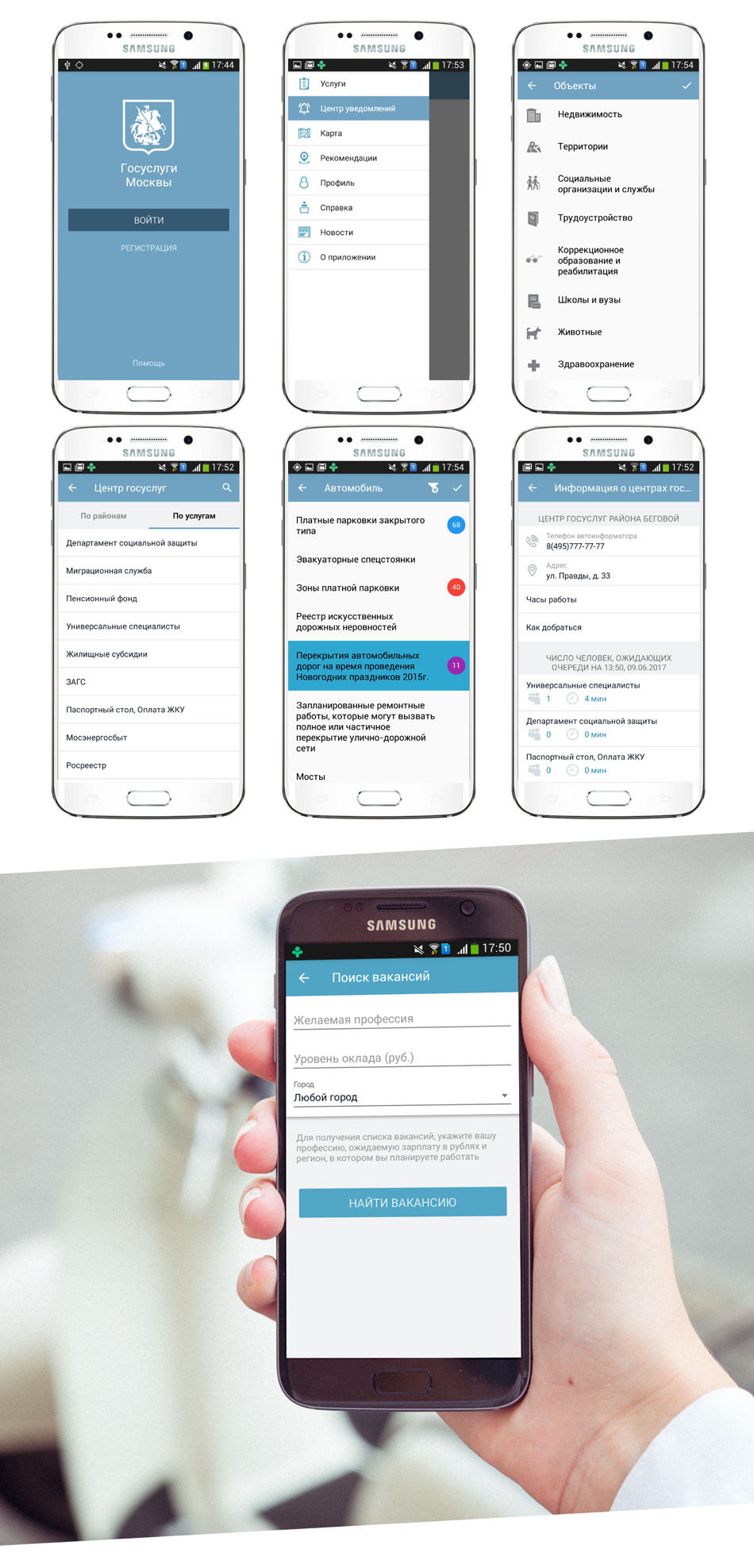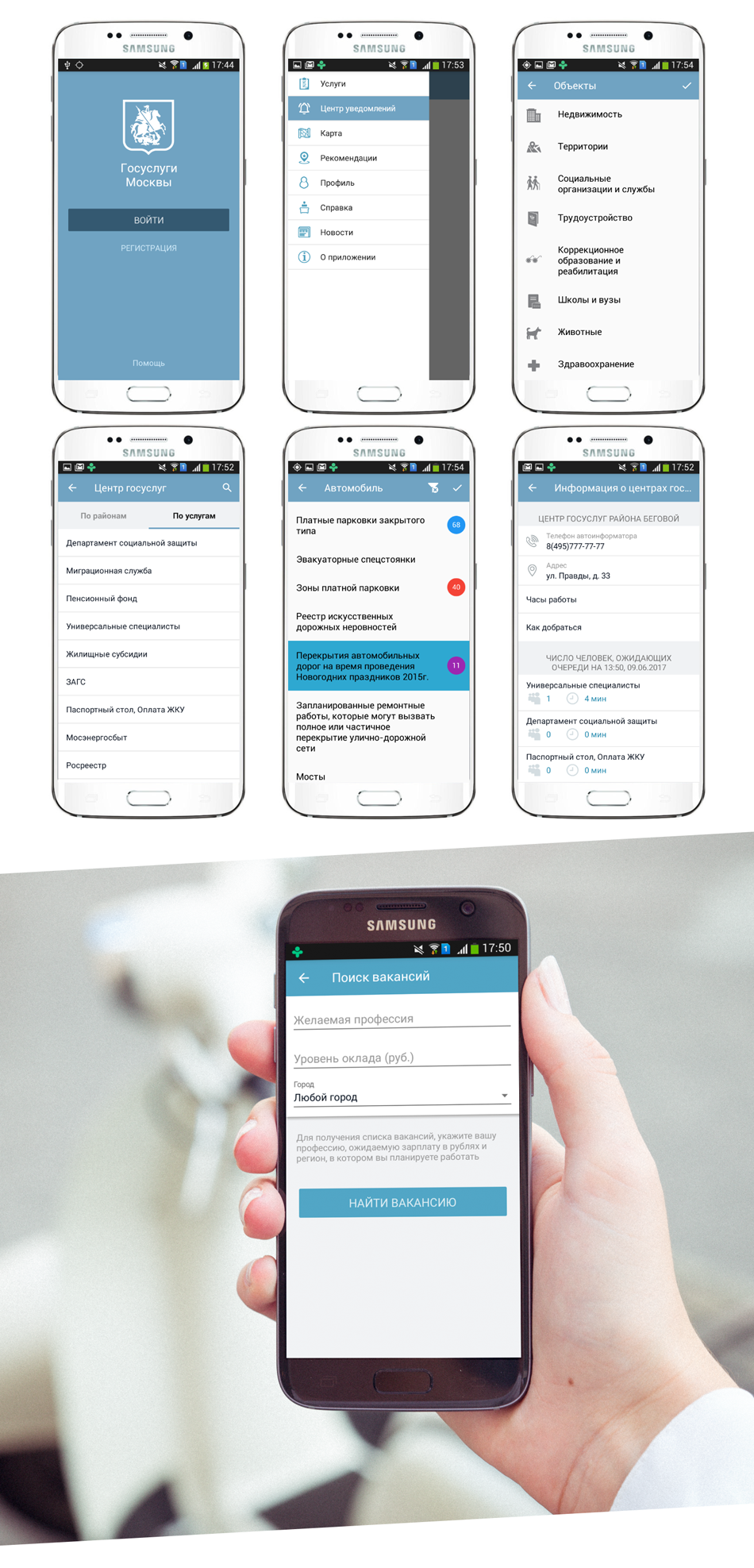 Some tutorial for citizen, who decide get services offline.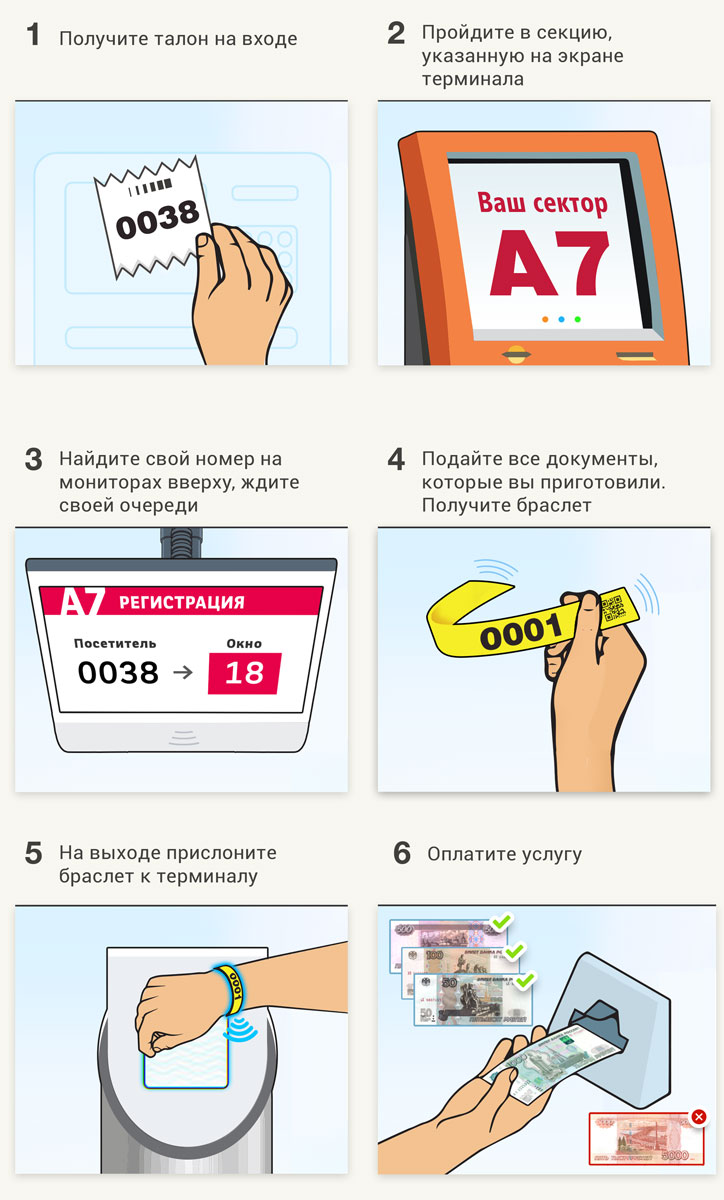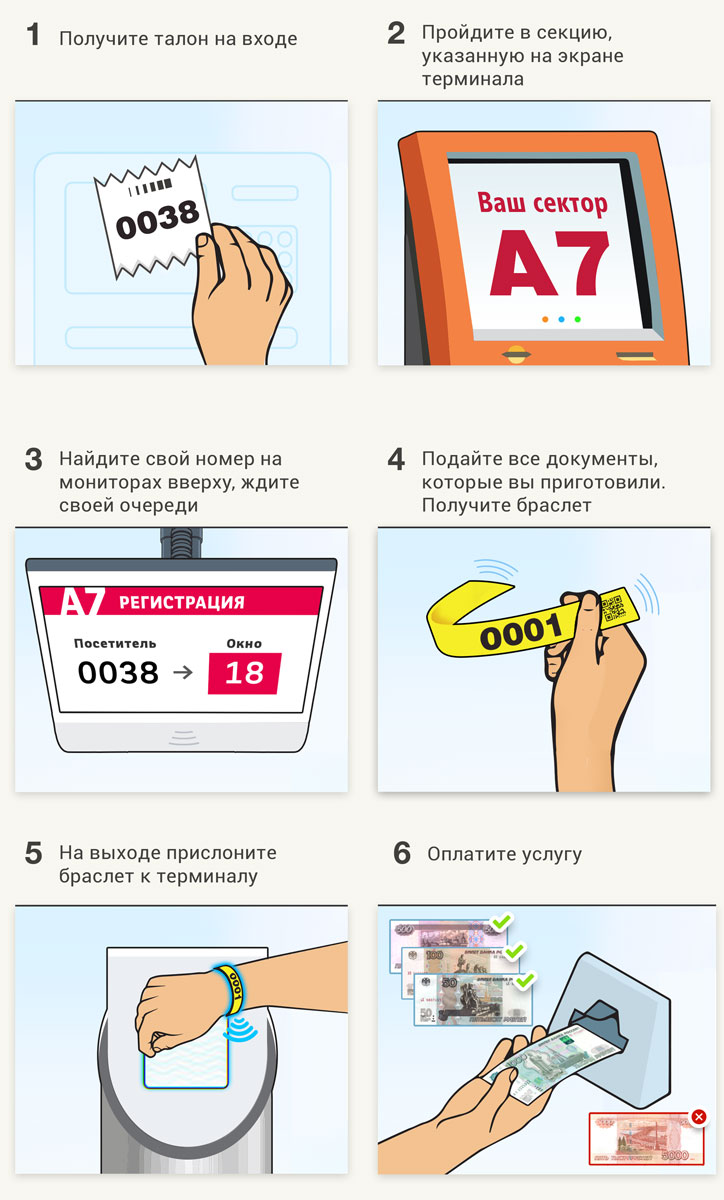 Promotional splints and some illustrations for public services in Moscow. Clean vector. Also used in the printing industry, you may be able to see these pictures in the Moscow subway.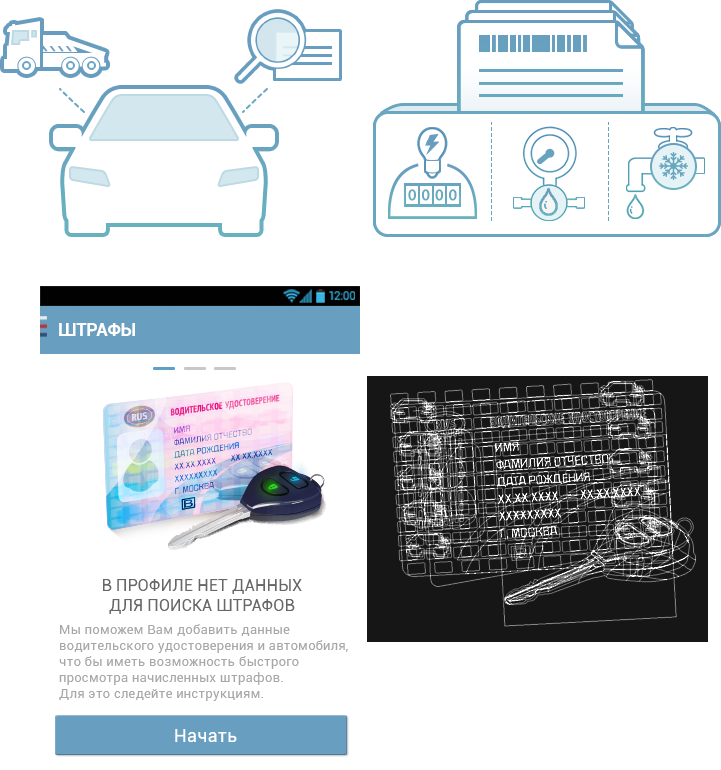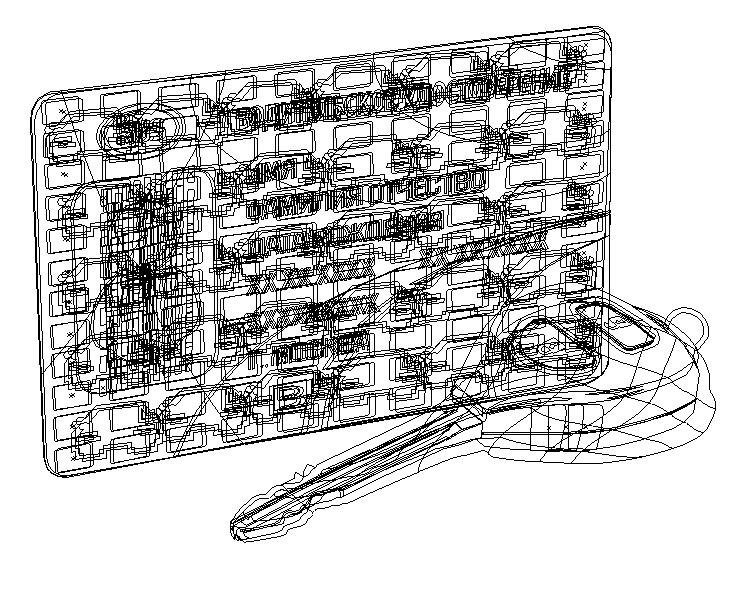 ---
«Around Russia»

Gif with a prototype interface (17 MB)
---
«Atlas of Moscow»
Mobile app for the residents of Moscow. This app has a map, and a list of all state institutions to stay and receipt of services


---
«Explore Moscow»
Flatbed version of the mobile application "Explore Moscow" in the finished concept. Of the nice buns: work with AR-labels.