I was responsible for this product during 2013-2015.
This application is a great tool for active and caring inhabitants of Moscow. It is based on the geo-information portal Our Town with the aim of building a dialogue between citizens and executive authorities of the city regarding specific issues of municipal services.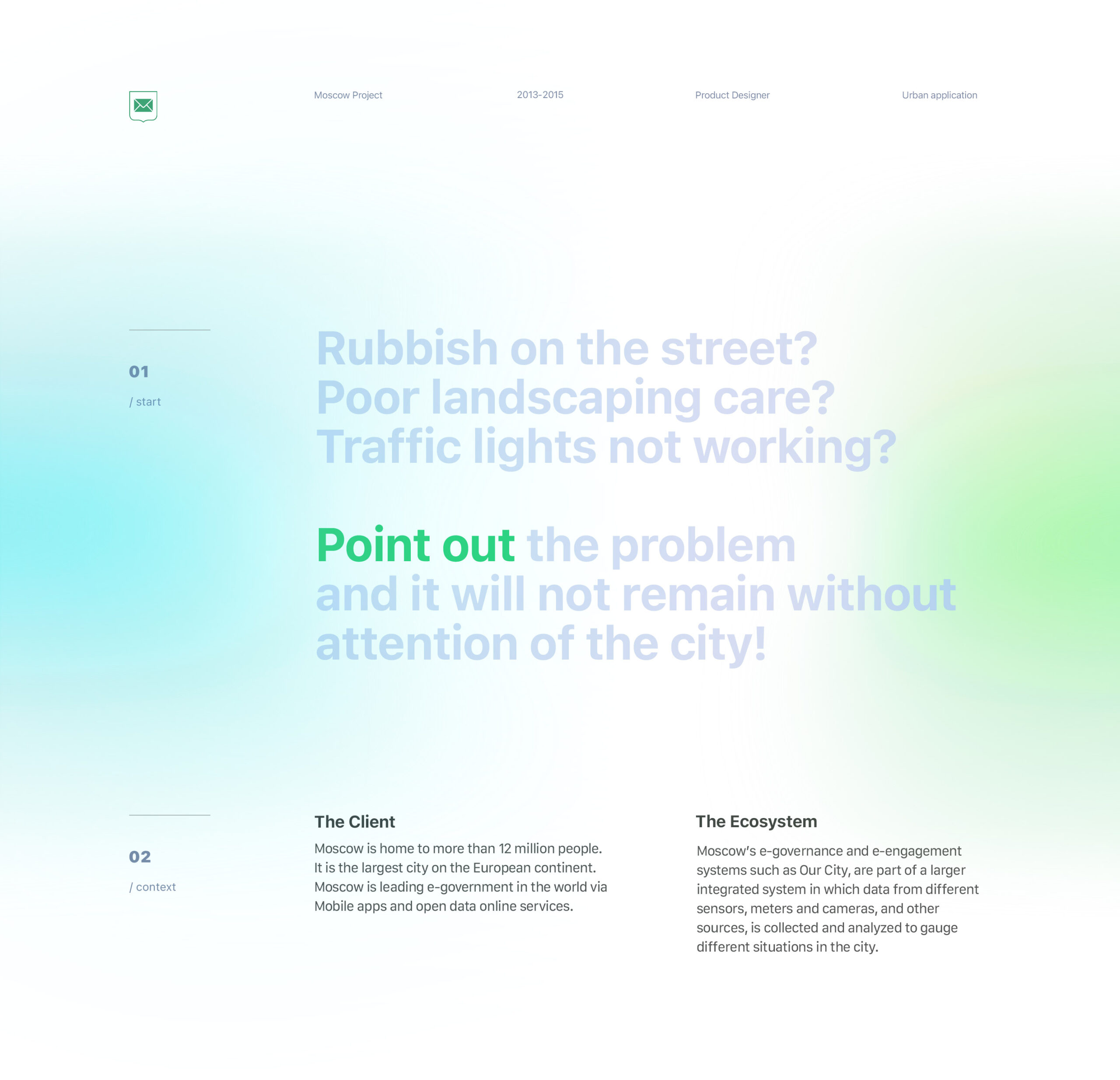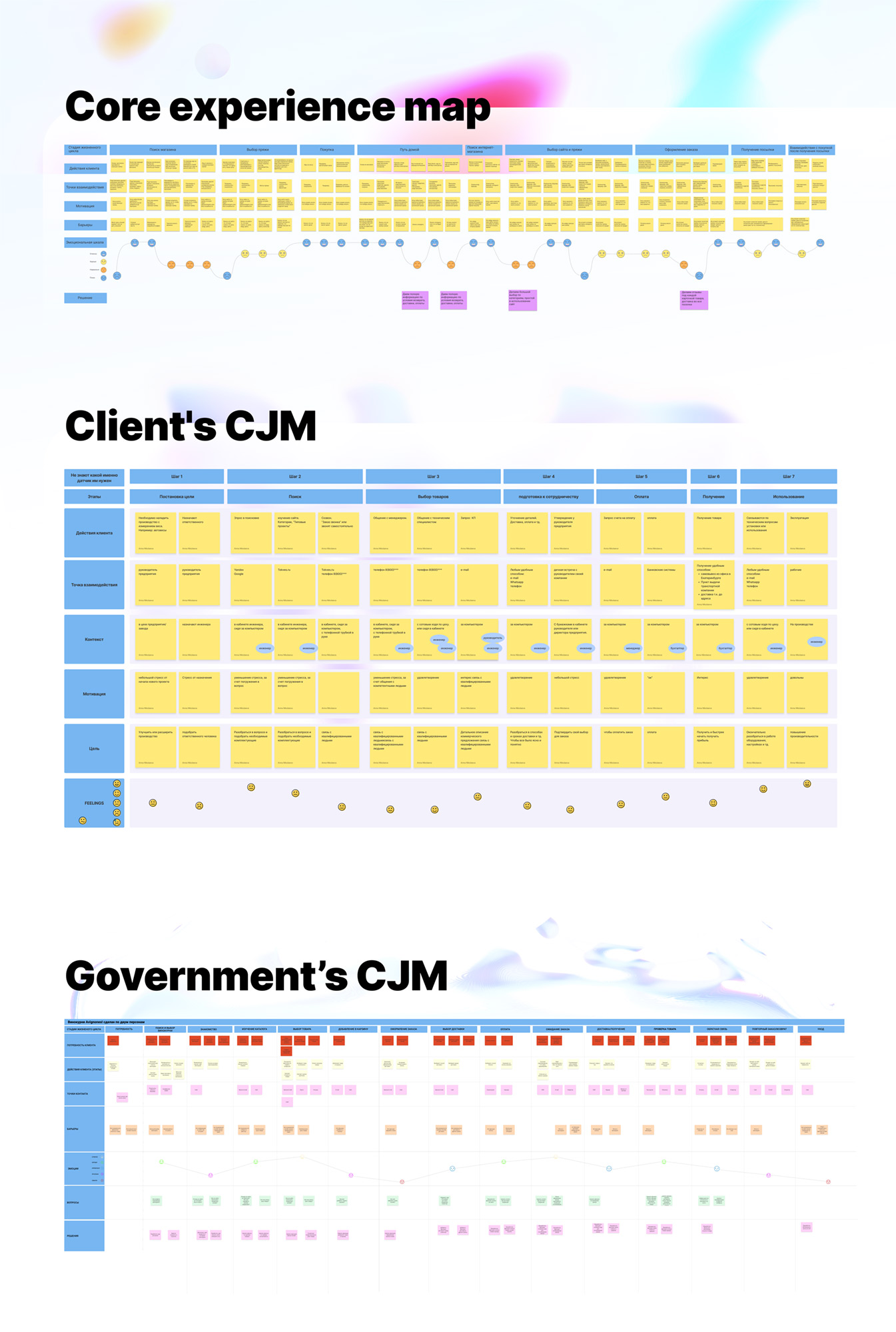 Muscovites can interact directly with the Moscow Government and influence their city's life. Our City is a feedback channel where residents can comment on officials and utility service issues. The online forum relies significantly on mobile applications and hopes to encourage a community of citizen users who will help to keep their local government accountable.
Muscovites can report, for example, on the lack of garbage receptacles in a park, any delay in their neighbourhood's garbage collection, a broken staircase or pavement tile, rubbish on the street, poor landscaping care, potholes, irregular electricity supply, and many other issues. As things stand, 1.2 million users are registered on the website, with almost 2.7 million problems reported through the channel having been resolved so far, 90 per cent of them within five days.

The application allows you, for instance, to follow the course of the overhaul of municipal facilities, to report any violations or illegal actions of city officials, to set forth proposals on improvement of courtyards and things of that nature. The app can receive messages, to which the resolution is the sole responsibility of Moscow's City Government. According to the regulations of the project, every request and every message is moderated within no longer than 24 hours, and responses from officials must be received no later than eight working days.
---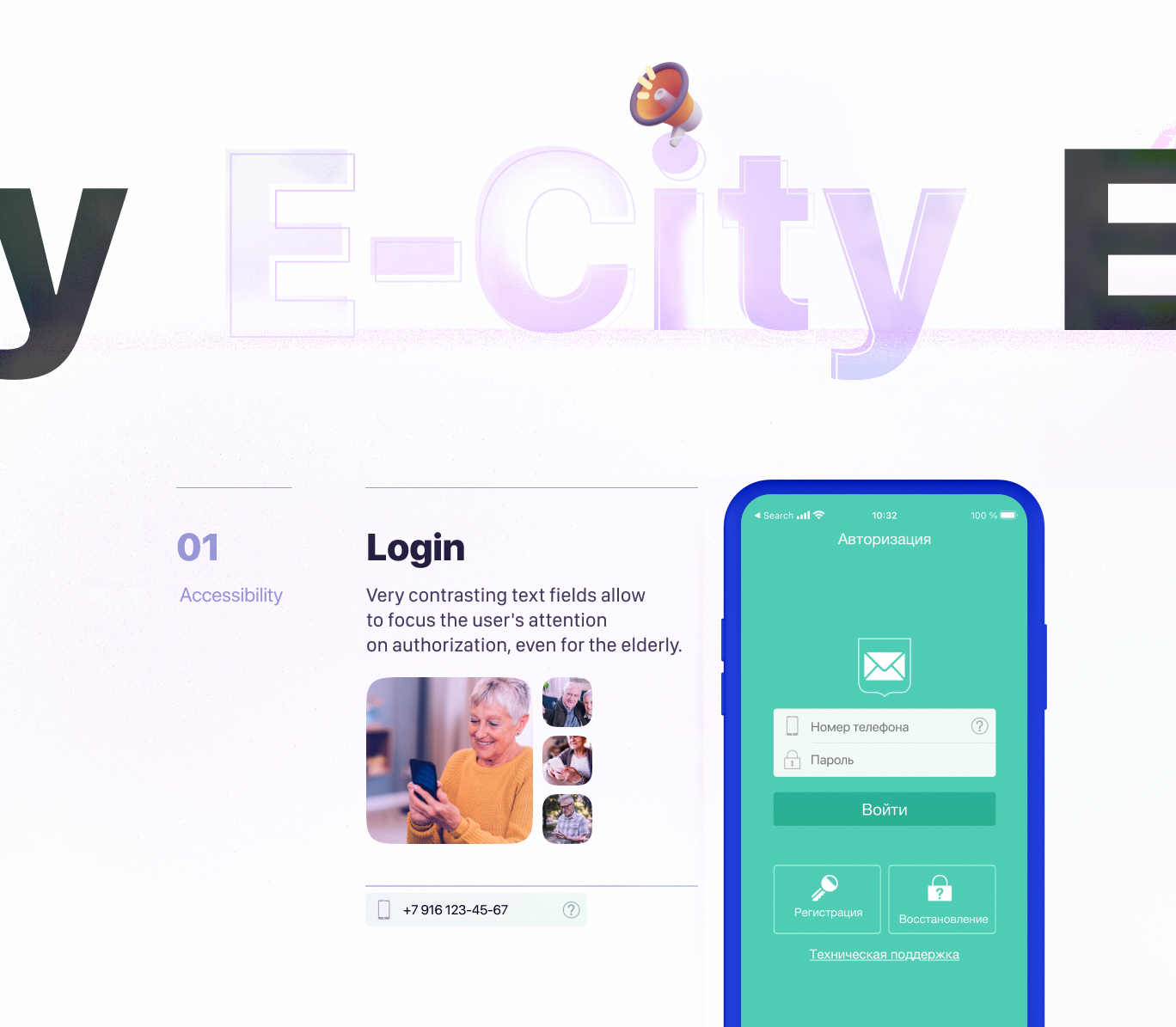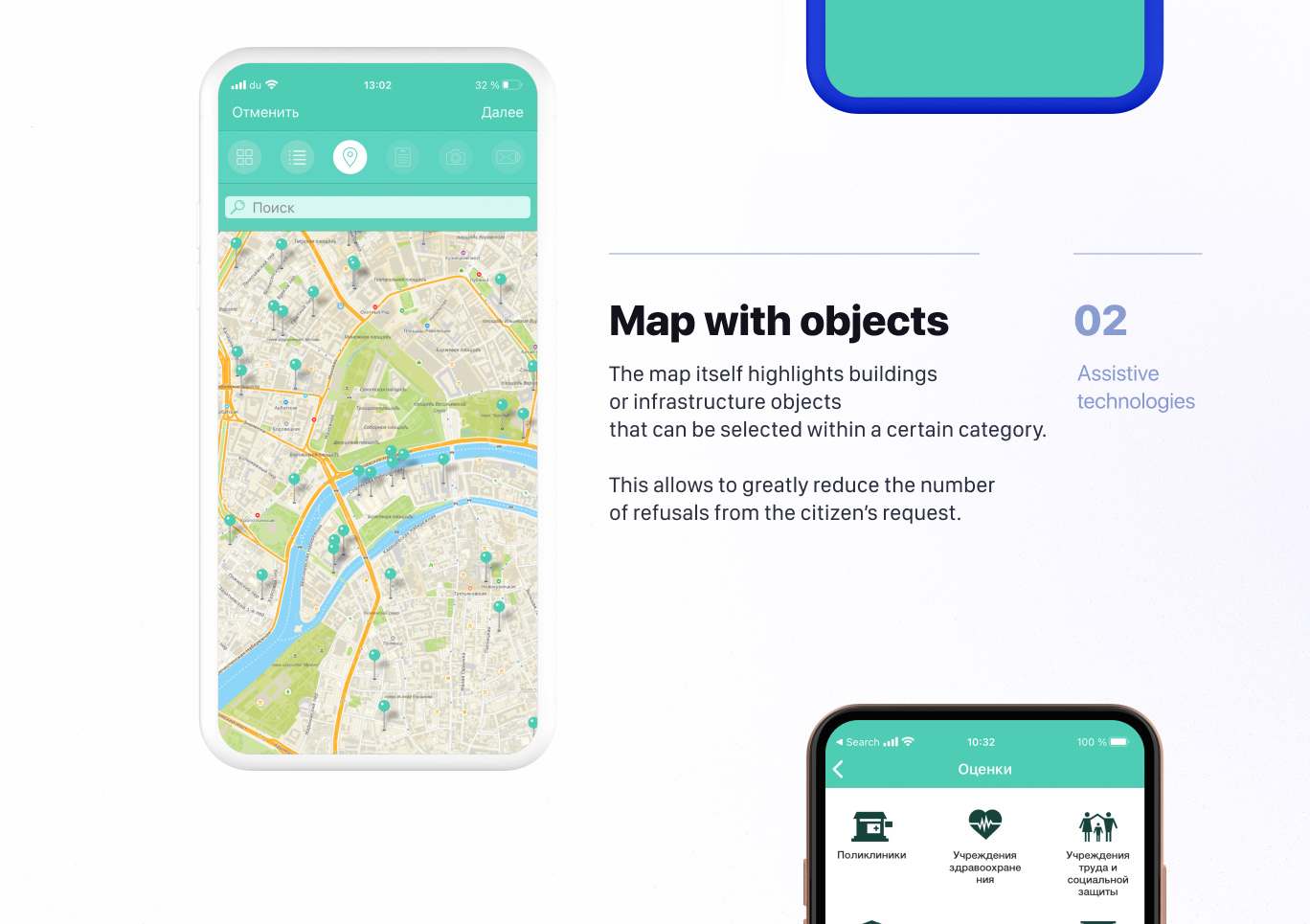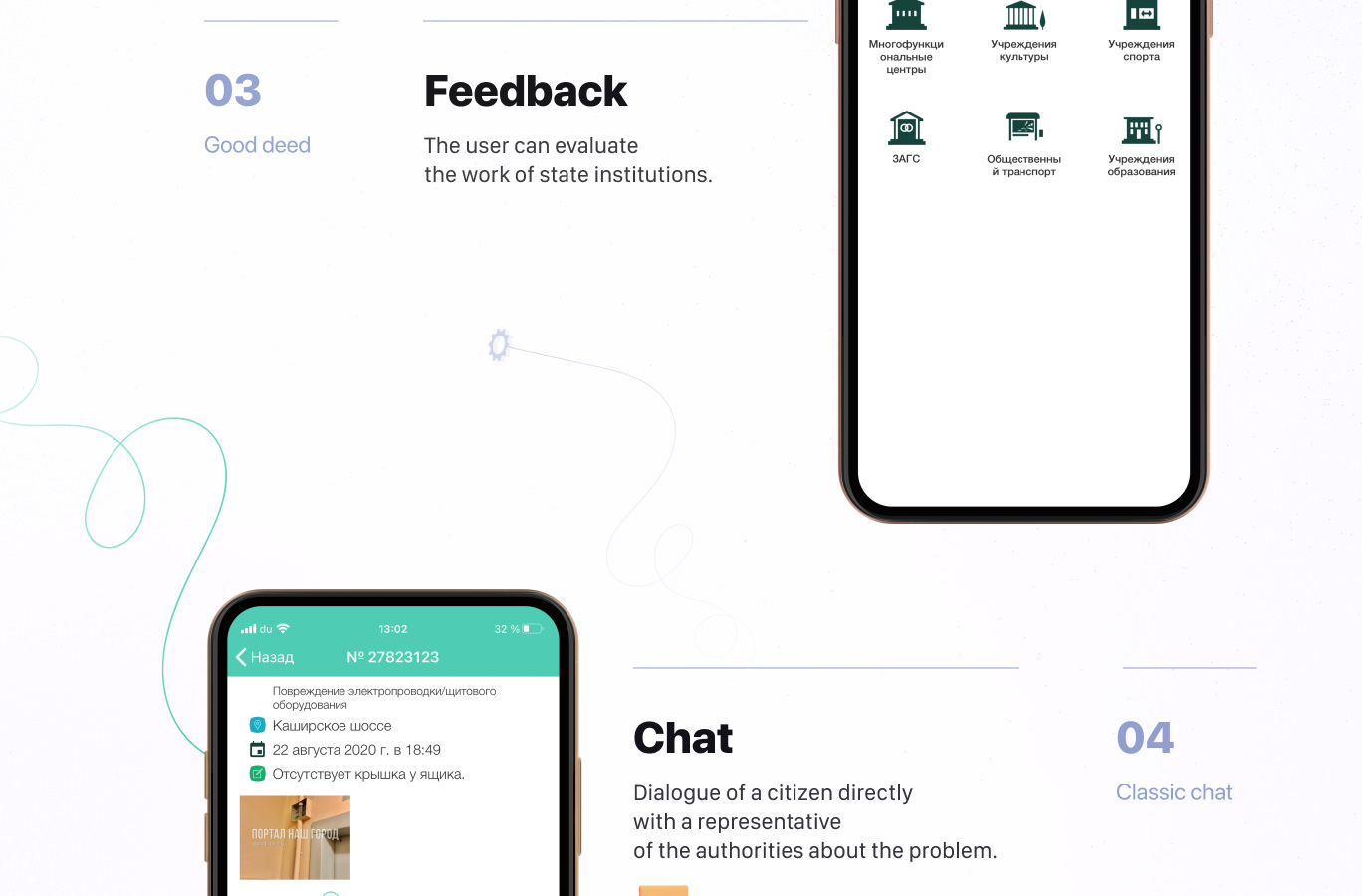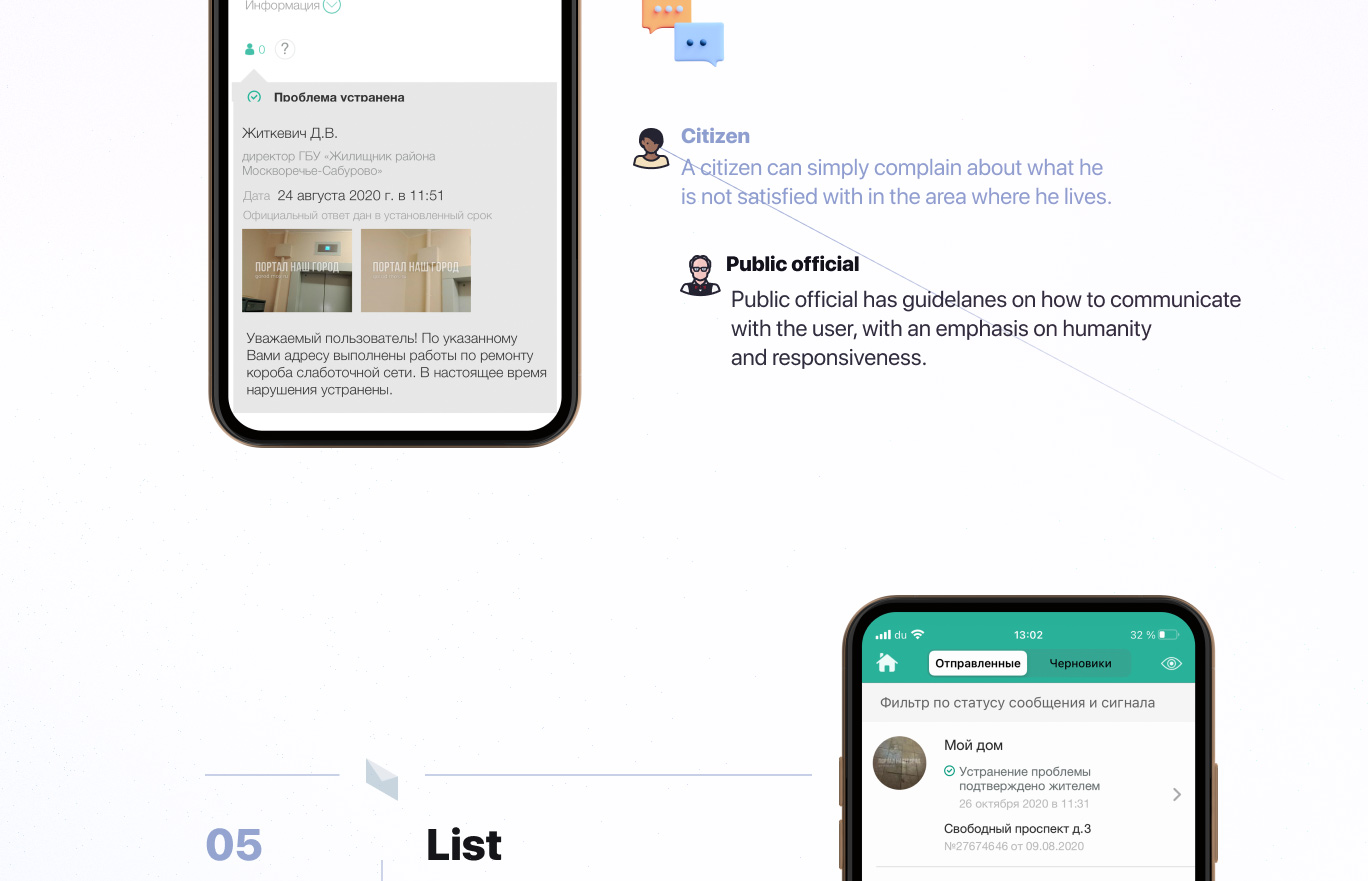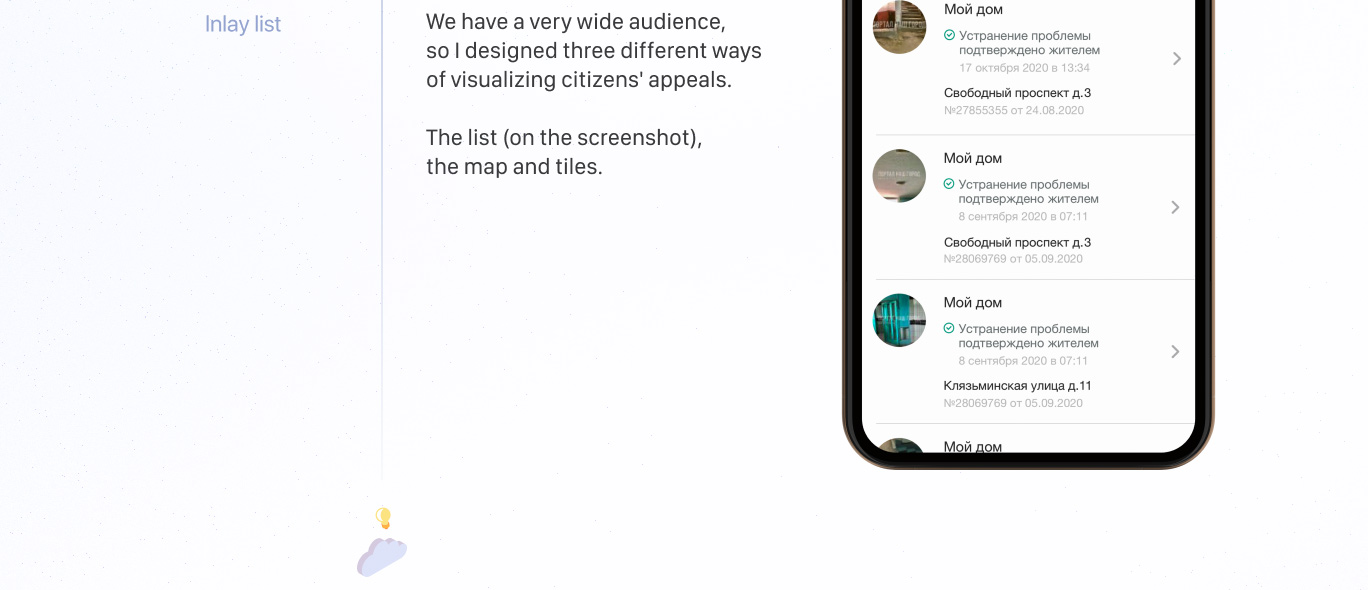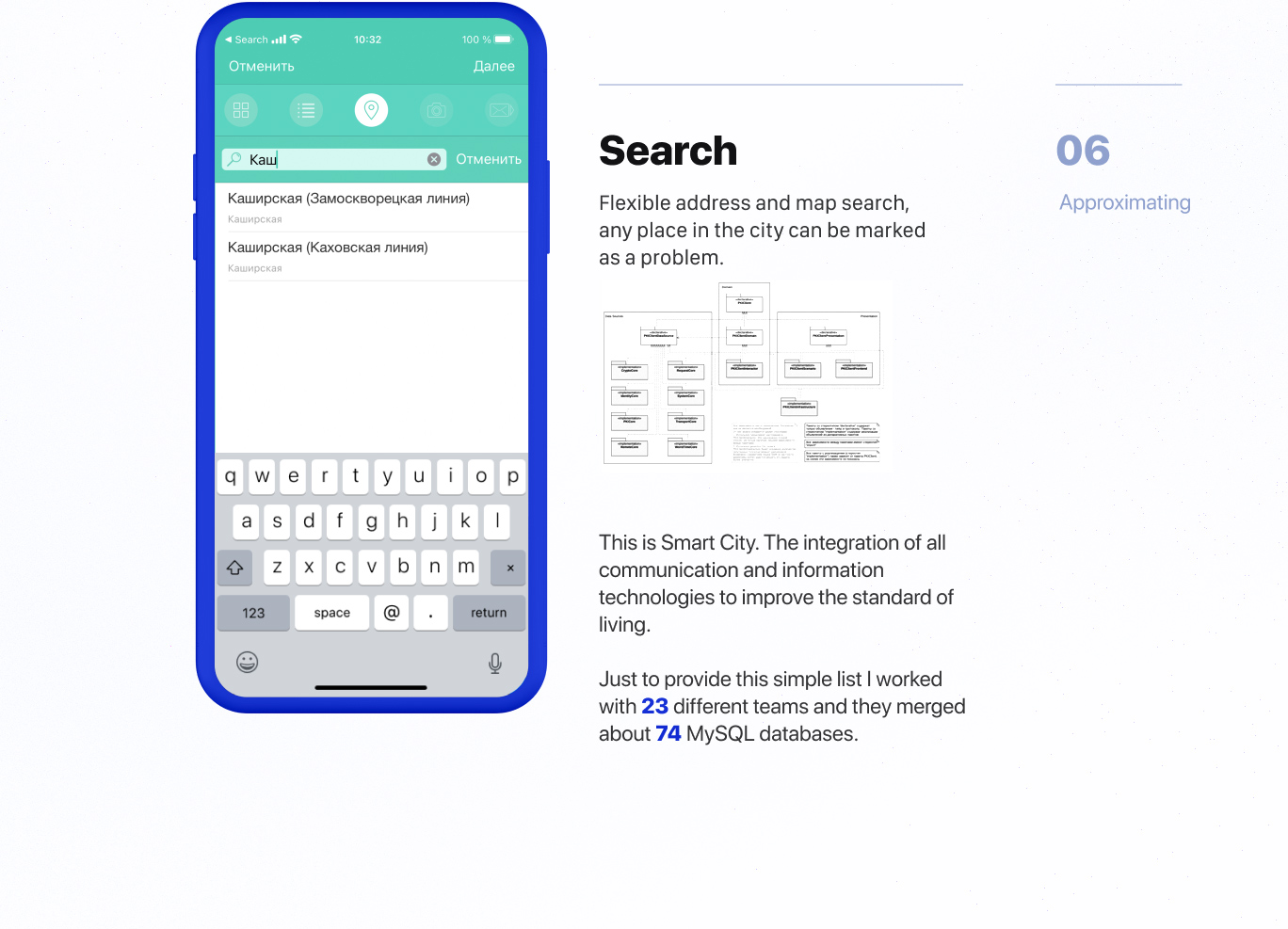 The Impact
Over 480,000 downloads