My role: Art-Director, UX/UX Designer, Facilitator
What I do for this Project: UX and Design Principles, Web UI/UX Design, Functional Grid, Creative Direction, Color approach
Designing the System—Jouney map
As we went about understanding more from our users what they look for in a site, we started to put together a system to help us understand the big picture. It was important for me to come up with a journey map to help explain all the stakeholders and have a shared understanding and vision of the product. We wanted to collaboratively take a step back and set our strategy. Part of it was to come up with a holistic vision in our consumer experience.
Main page
Strategy with Tactics. This is a special Microsoft service for issuing an electronic signature to private and commercial organizations. A joint project of Microsoft and the Russian big software developer InfoTecS (where I was work). I developed a design and prototype of this site, with all the necessary pages and components.

Description of processes
When team of Microsoft Crypto begin to think about new project, they use Design Thinking. I tryed to show, how it happends. Design Thinking is a design methodology that provides a solution-based approach to solving problems. It's extremely useful in tackling complex problems that are ill-defined or unknown, by understanding the human needs involved, by re-framing the problem in human-centric ways, by creating many ideas in brainstorming sessions, and by adopting a hands-on approach in prototyping and testing. Understanding these five stages of Design Thinking will empower anyone to apply the Design Thinking methods in order to solve complex problems that occur around us — in our companies, our countries, and even our planet.

Career
Each year Microsoft recruits many people at its American and international locations. If you're curious, creative and driven, and you want to be part of an international company, you can check special page!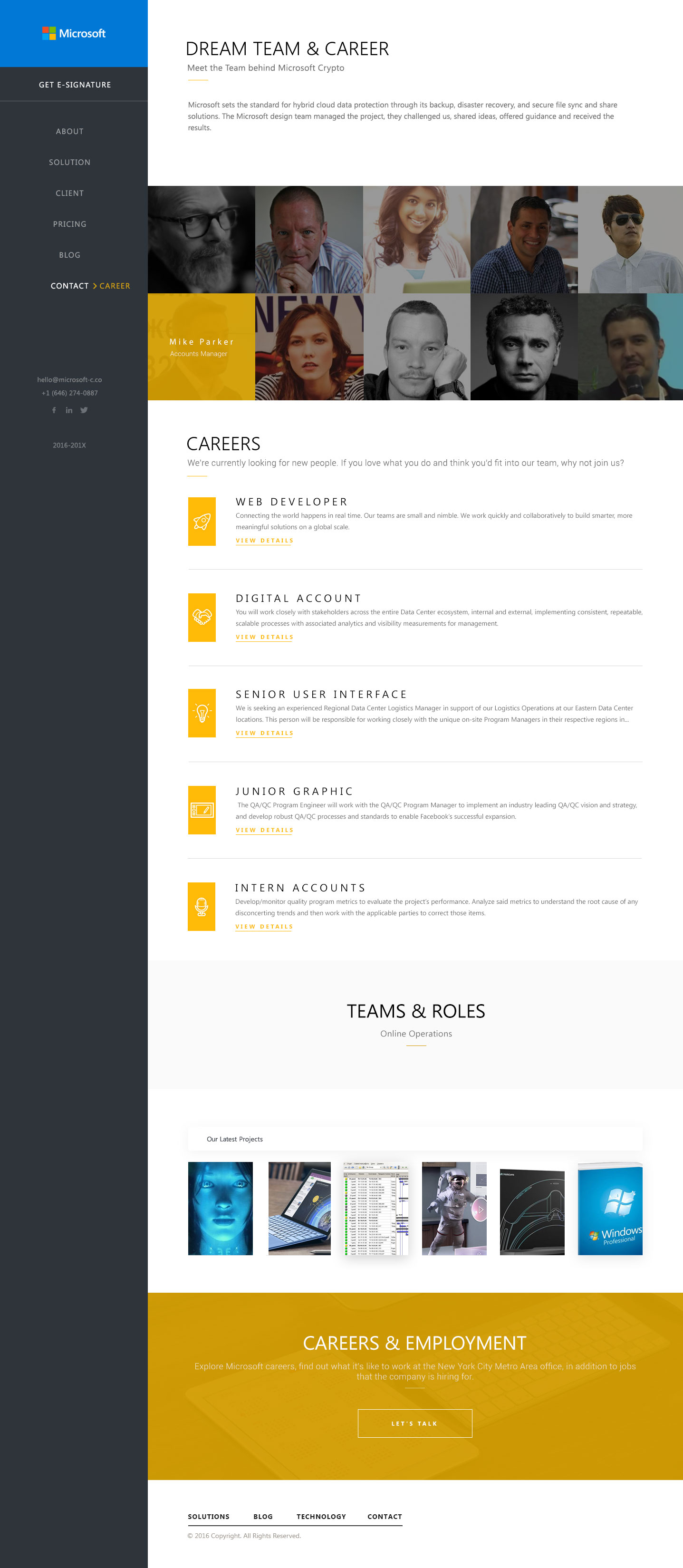 Get E-Signature
Main possibilities of this site it's E-signature for all people. We can no longer imagine the digitisation of business processes without electronic signatures.Electronic signatures have a «sealing effect»for digital documents, which is perfectly suited for proving integrity. An electronic signature can be considered equivalent to a handwritten signature if the legal requirements for this are met. With an electronic signature it is ensured t hat the signing natural or legal person is identified.Even rights and authorities can be stipulated in the certificate and managed and can therefore be allocat-ed to the person.An electronic signaturetherefore offers a clear improvement in the performance and quality of business processes and the legal security we know from written communication.
I always find it difficult explaining what I do as a UX Designer to my friends, family and sometimes even co-workers. At parties, with relatives and with the odd customs official I often fall back to 'I design how websites work', but that is an incomplete definition and understates my real suite of skills. In the same way plumbers don't just unblock toilets, and being an electrician is far more technical than changing lightbulbs, UX designers do far more than sketch out where a button should appear on a web page.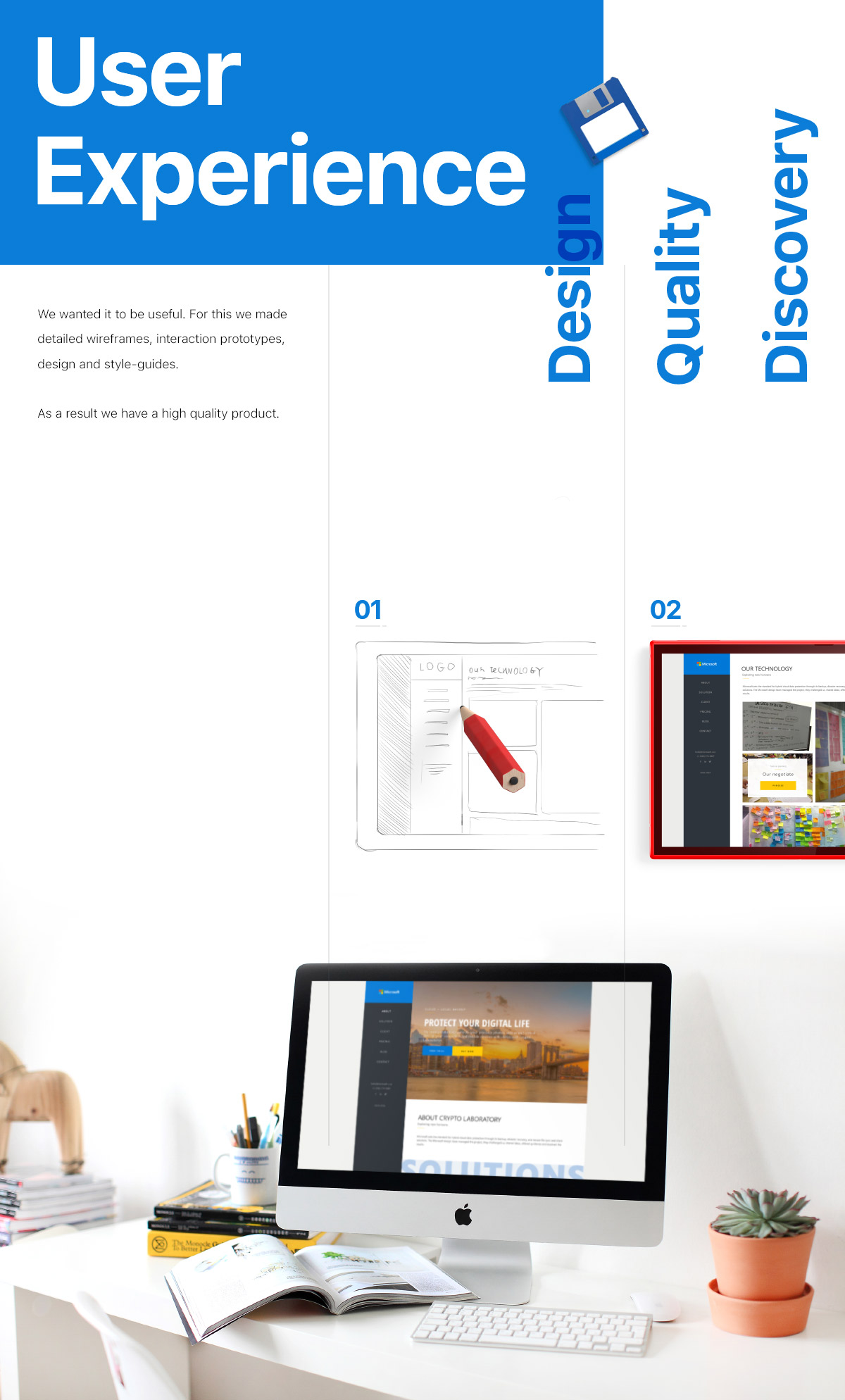 Color Swatches

Grid