ЕМИАС

 Online Doctor
---
My role: Art-Director, Designer UX/UI.
Designing for what users want to know, do & feel
Synthesising goals from our research served as a lens through which we could consider not only what the app should do, but also how it should feel. We believed this would be the difference between delivering a good experience and a great one. Thinking about emotional design early on helped our client understand the importance of aesthetics and tone of voice to the experience.

Setting the Design Direction
We took a top‐down approach to defining the overall structure of the experience. Sketching and storyboarding, I generated stacks of ideas about the arrangement of UI, functional and data elements, and interactive behaviours. Starting broad, our vision began evolving into something tangible. A high‐level design language, interactions and the app's anatomy began to piece together.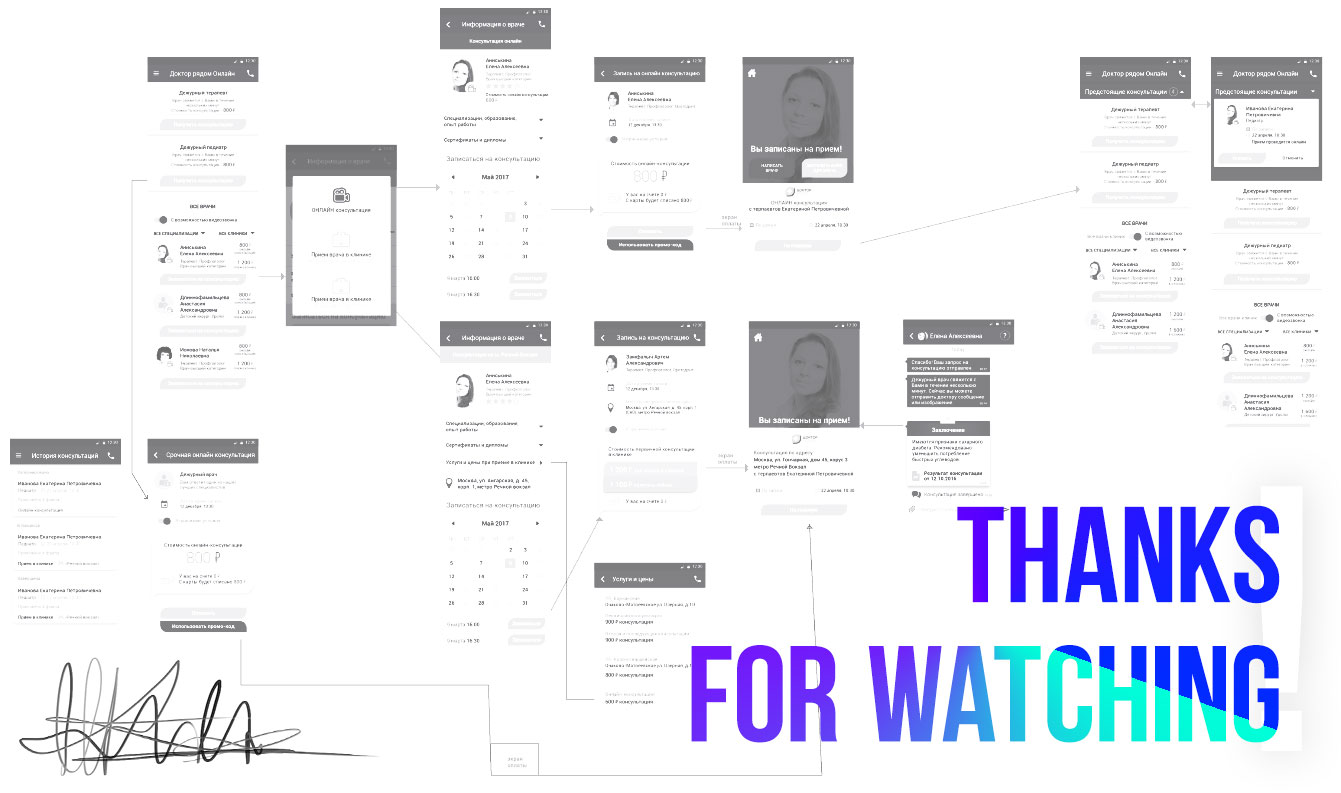 ---
EMIAS
My role: Art-Director only.
The application only works with city polyclinics and to book a visit, you must already be registered with the clinic and have a specific medical insurance policy. According to my friends who have had the opportunity to use the app, it works! It's unbelievable, but true.